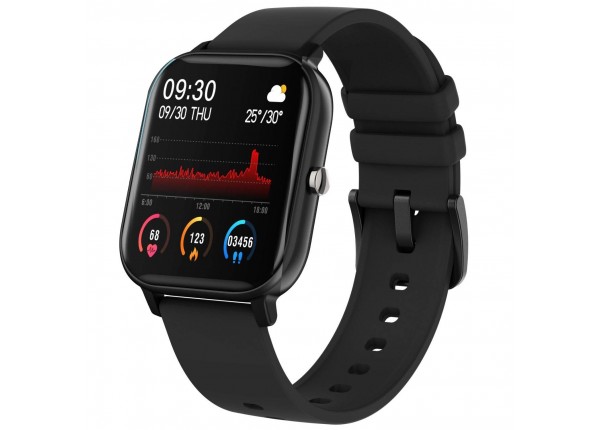 Fire-Boltt BSW001 Smart Watch
Product Highlights
Buy Fire Boltt Smart Watch at best Price in India.
Fire-Boltt Smart features a Full Touch Screen, SPO2 Monitoring, 24/7 Heart Tracking, 8days Battery life, Call Notifications, Music Controls, Alarm, Multi -ports Mode, Complete Sport Tracking, IPX6 Water Resistant.
Some other Fire Boltt Smartwatches you may like are the Fire-Boltt 360 Smartwatch, Fire Boltt Talk Bluetooth Calling Smartwatch, and the Fire-Boltt Beast Smartwatch.
The other popular brand Zebronics watches you may be interested in are the Zebronics Zeb FIT 920CH Smartwatch, Zebronics Zeb-Fit1220CH Smartwatch, and the Zebronics Zeb-Fit2220CH Smart Fitness Band.
The upcoming Fire Boltt Headphones you may be interested in are the Fire Boltt BN1400 Bluetooth Earphones, and the Fire Boltt Buds BE1400 Bluetooth Earbuds.
The upcoming Facebook watch you may like is the Facebook Smartwatch.