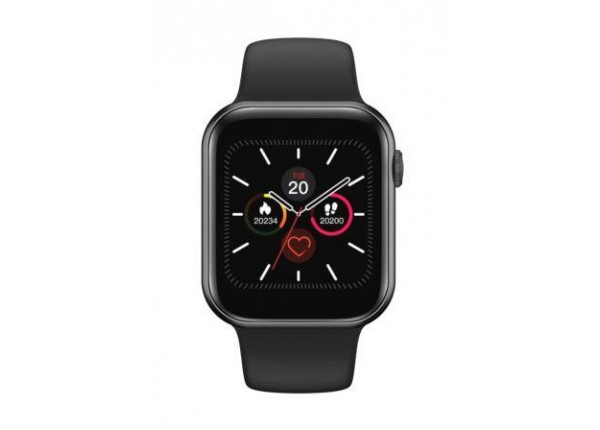 CROSSBEATS IGNITE S2 Smartwatch
Product Highlights
Buy CROSSBEATS IGNITE S2 Smart Watch at best Price in India.
CROSSBEATS IGNITE S2 Smartwatch features 1.55 HD IPS display, Ultra Thin Metal Body, Rotating Crown Design.
Interactive Dynamic UI, Oxygen Blood Level (SpO2) & Health tracking, Voice Call Enabled, Dual Bluetooth Mode.
In-built speaker & mic, Multi-Sports Mode, Calling Funtion, Up to 7days with Normal Usage battery Life.
The latest Crossbeats Smartwatch you may be interested are the CROSSBEATS IGNITE S3 Smartwatch, and the Crossbeats Orbit X Smartwatch.
The upcoming Fire Boltt Smartwatch you may like is the Fire-Boltt Max Smartwatch.
The latest Noise Smartwatch you may like is the Noise Colorfit Ultra Smartwatch, Noise NoiseFit Core Smartwatch, and the Noise ColorFit Qube Smartwatch.
The latest Pebble Smartwatch you may like is the Pebble Cosmos Smartwatch.
The other latest Smartwatches you may be interested in are the Fire-Boltt Agni Smartwatch, Fire-Boltt Ninja Smartwatch, and the Portronics Kronos Beta Smart Watch.
Click on the Show Coupon button to avail of this offer.
Apply the above Coupon Code & Get 5% OFF on Your Purchase.